The history of stand-up paddleboarding is believed to have originated out of large watercraft used for fishing, transportation, and later for lifeguarding. In this review, we are going to divide the history of people paddling on large boards into two categories: Historic and Modern.
Modern (20th century)

Historic. (from 1000 B.C.)
Roots of paddleboarding date back to:
Peru – 1,000 BC (3,000 years)
Modern stand-up paddleboarding was popularized:
Hawaii – 1960s
California – 2005
---
Sources
stand-up-paddle-board.net/us/supblog/sups-history/
en.wikipedia.org/wiki/Paddleboarding/
hawaiianpaddlesports.com/news/history-of-stand-up-paddling/
www.supconnect.com/the-history-of-stand-up-paddle-boarding/
---
Key facts
---
Fishing, transport, and rescue have been the main uses of ancient stand-up paddleboards in the past.

Modern standup paddleboarding started out as a water sport that evolved from surfing.

In 2013, paddleboarding was identified as an outdoor sporting activity with the most first-time participants in the United States.

SUP surfing is now a popular variation of traditional surfing.
Earliest forms of SUP
1,000 B.C – Peru
Caballitos de Totora
700's AD – Israel/Arab
Hasake
1886 – UK, Boat Hull
"Quanting the hay"
1900's – China
Single-bamboo drifting.
1940 – Waikiki, Hawaii
Moden paddleboard popularity.
1990s – Hawaii
Laird Hamilton redefined and modernized standup paddleboarding as a sport
2004 – Hawaii
SUP surfing was added as a category in the Buffalo Big Board Contest.
2007 – USA
Release of the first Standup Journal Records.
2018
Cal major finished "Land's End to John o'Groats" route (874miles / 1407km) in 59 days.
2021
Dave Chant & Sophie Wittier were the first couple to paddle the "Land's End to John o'Groats" in 64 paddle days, and 25 days off totaling 1703km.
Part I

. Modern Paddleboarding History
---
Sup surfing
Memorable names
Duke Kahanamoku, Leroy AhChoy, Bobby AhChoy – 1900s
John Zapotocky (Zap), Joseph Kaopuiki (Scooter-Boy) – Mid 1900s
Dave Kalama, Laird Hamilton, Brian Keaulana, Archie Kalepa – Late 1900s
Bob Pearson, Rick Thomas, Ron House, Laird Hamilton – Early 2000s
Hawaii
Oahu & Maui
The pioneering of the paddleboard was started by Thomas Edward Blake in the early 1930s.
In 1926, he was restoring historic Hawaiian boards for the Bernice P. Bishop Museum when he built a replica of the forgotten olo surfboard which was ridden by ancient Hawaiian ali's (kings). Traditionally, olo were made from wiliwili wood, but Blake lightened his redwood version by drilling it full of holes, which were then covered. This created the first hollow board, which in turn led to the modern paddleboard.
Two years later Blake won the Pacific Coast Surfriding Championship using the same 16 ft. (4.9 m) 120 lb. (54kg) board. This was the first mainland event that integrated both surfing and paddling. After this win, he returned to Hawaii where he went on to break virtually every established paddle record. He even set the following records – ½ mi (800 m) and 100 yds (91 m) that stood until 1955.
Then, in 1932, Blake raced against top California waterman Pete Peterson and Wally Burton in the first Mainland to Catalina crossing race while using his modified chambered hollow board, which weighed in at roughly 60 lbs. (27kg). Over the next decade, Blake would go on to promote this board as a lifeguarding rescue tool.
In the Mainland to Catalina crossing race, which lasted 29 mi (47 km) 5 hrs. and 53 mins., Blake out-paddled both Peterson and Burton, taking first place.
Throughout the 1930s, Blake became a huge influence on the use of hollow boards, which were called "cigar boards" by reporters and "kook boxes" by surfers. These boards would be used in equal proportion to solid plank boards for both paddling and surfing. Soon after, another type of board came along called Hot Curl boards which took wave-riding in a new direction.
When it came to paddleboarding though, Blake's 1926 design still holds up to this day.
USA
---
1980s
In the early 1980s, a surf journalist named Craig Lockwood began production on a high-quality stock paddleboard. He was inspired to make create this design after Los Angeles County lifeguard Rabbi Norm Shifren's "Waterman Race." The race went on for 22 mi (35 km) from Point Dume to Malibu. This made Lockwood call his board the "Waterman." This particular board has won more races than any other paddleboard and is still in popular demand today.
Not long after, three surfboard shapers – Joe Bark from L.A., Mike Eaton from San Diego, and Brian Szymanski from North County Paddleboards (NCP), joined up and became three of the biggest U.S. paddleboard makers. They went on to produce nearly half of the estimated 300-400 paddleboards made in the U.S. each year.
There have been many racing events that have been revived as more surfers started using paddleboards instead of surfboards. One such event in 1982, the Catalina Classic, was revived with the help of L.A. lifeguards Gibby Gibson and Buddy Bohn. Another competition in Hawaii, the annual Independence Day Paddleboard Race. This race had mostly surfboards being used because of the lack of paddleboards. As paddleboards started to grow in popularity though, surfboard shapers such as Dennis Pang (now one of Hawaii's largest paddleboard makers) started to produce paddleboards in mass numbers. That way races such as the Catalina Classic and the Independence Paddleboard race can have just as many paddleboards as it does surfboards.
Mid 1990s
In the mid-90s the sport of paddleboarding was starting to make a strong comeback. Trying to move past the big wave riders of the 50s and 60s, the sport gained momentum on the North Shore of Oahu and in Honolulu at the Outrigger Canoe Club. During this time one of Hawaii's top paddlers was Dawson Jones who was inspired to race across the Ka'iwi Channel after completing the 32 mi (51 km) Catalina Classic which stretched from Catalina Island to Manhattan Beach.
In 1997 the Paddleboard World Championship Race was born with both stand-up and prone paddleboarders (SUP) joining to compete in solo and team divisions from all around the world.
in the early/mid-2000s, stand-up paddling crossed the Pacific, landed in California, and was forever changed, thanks largely to four key figures, Rick Thomas, Ron House, Laird Hamilton, and Bob Pearson.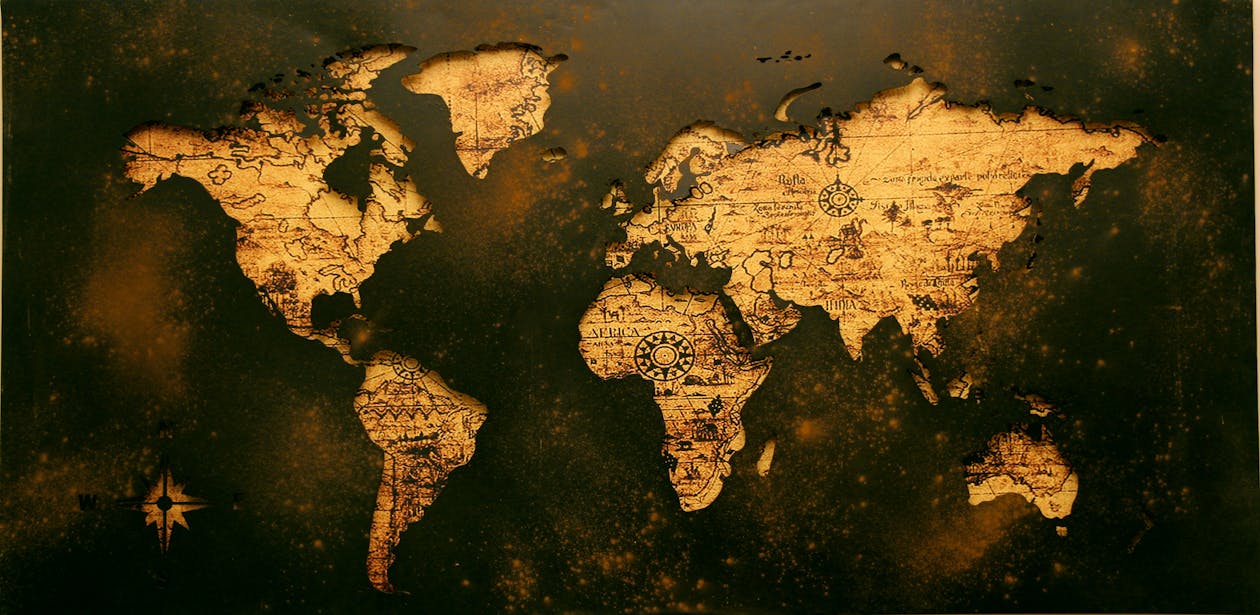 Part II

. Paddle Board Early History
---
Peru – 2,000 AD (3,000 years ago)
"Caballitos de Totora"
Translated – Little Totora Horses
For nearly 3,000 years, Peruvian fisherman used vessels called a "Caballitos de Totora", a small craft made of reeds that are so-called because its instability made it like riding a horse. They used a long bamboo shaft somewhat like an elongated kayak paddle, and after a day's fishing, they would surf the waves just for fun. In fact, it's quite possible that this is the true root of all surfing, let alone stand-up surfing.
Africa
---
Although, others claim that SUPing started in Africa when warriors, who were paddling, stood up on their canoes and carried out their attacks! And others insist that it was the Waikiki beach boys from Hawaii that started it.
Warriors in parts of Africa stood up in dugout canoes and used their spears as paddles to move silently into enemy territory.
Source – SUPmag
Israel – 8th Century AD
---
"Hasake"
The boat-board hybrid
15′ x 60″
100lbs
Double bladed 10′ paddle
7″ wide paddle
Stands on a dolly
Keel bottom without a fin
Used to be made of wood, now its much like a surfboard – blank, fiberglass, epoxy or fiberglass resin
Riding waves on the Hasake involves a combination of surfing and boating
The ancient history of Israel shows that they too have a very old connection using stand-up paddleboarding. The details are quite fuzzy, but it's known that Israeli fishermen would use a boat called a "hasake" for wading through waters. They would stand on these flat boards and use a paddle similar to stand-up paddling for support. Even lifeguards would go on to use these types of boards when necessary.
The hasake board was initially created by Arabs for near-shore fishing such as net, line, and spearfishing. Eventually, it became tailored for lifeguards to use later on.
Going back to some of the first decades of the 20th century, lifeguards in Tel Aviv would use stand-up boards. These boards, called Hassakeh, would be almost 5 feet wide and have to be used with a double-bladed paddle. This would allow lifeguards to paddle quickly and more efficiently to any person in need of help. Also, while the lifeguards would be standing they would get a better view of all their surroundings. Sometimes the lifeguards would even use the boards to practice surfing to better hone their rescue skills.
Italy – 11th Century
---
Then, of course, there are the gondoliers of Venice, who famously croon as they paddle the canals of Italy's floating city. Even though the paddle is more of an elongated oar, you can't deny that they are standing on a vessel and propelling themselves through the water.
Polynesia – 1778
---
While stand-up paddling may have developed in various places around the world, the modern surfing tradition has undeniable Polynesian ancestry. Surfing is also believed to be started out in ancient Polynesia.
In 1778, ship artist John Webber accompanied Captain James Cook to the Sandwich Islands, and in the lower left foreground of his 1781 engraving is the depiction of a paddleboarder/surfer.
UK – 1886
---
"Quanting the Marsh Hay"
The picture below, called "Quanting the Marsh Hay," is considered to be the first possible image on record of stand-up paddling. Photographer Peter Henry Emerson took the picture back in 1886 that shows a man who is stand-paddling through the marshes of East Anglia in the UK.
Just a decade ago though, an event took place that gave a boost to the popularity of stand-up paddling. Dave Kalama grabbed a paddle while shooting for Oxbow on some huge longboards which took the crowd by surprise and drew a lot of attention to stand-up paddling in a good way.
Hawaii – 18th Century
---
While there have been many different versions of the Stand-Up Paddleboard throughout history and from all over the world, the version that seems to hold up today is the one from the Hawaiian adaptation where it is used as a sport.
Thought to have begun in Hawaii back in the 16th century, surfers would use paddles to handle their large boards on the waters.
Then, in the 1940s surfing instructors would stand on their boards to have a better chance of seeing incoming swells. By the 1990s, Beach-Boy Surfing was introduced, and the craze took off from there!
The history of Stand-Up Paddleboarding though runs much deeper than a bunch of surfers mixing up canoe paddles with their longboards.
Popularized in 1940s
Going back to the 1940s in Hawaii, Waikiki beach boys would practice standing on a surfboard while using a handheld paddle. They would teach this technique to their students while at the same time teaching them how to surf. With some of the students being wealthy and prone-paddling, the beach boys were able to carry the cameras for them.
However, the practice of handheld paddling died out a few years later. There was one surfer though, by the name of John Zapotocky, who continued to surf while standing with a paddle. He did this through seven decades of surfing.
Another surfer out of Oahu, "Pops" Ah Choy, would surf with a paddle as well. It wasn't until Hamilton and Kalama did their photoshoot though that the sport really started to blow up.
In 2004 a "Beach Boy Surfing" division was added to Makaha's popular "Buffalo Big Board Contest." From then on paddleboarding started to gain more momentum. Once the surf media got photos of some 49 contestants, people started to take notice of the practice of surfing on a stand-up paddleboard.
Also in 2004, a California surfer by the name of Rick Thomas introduced the sport to California, which only drew more attention to the sport. Since then, it has grown in massive popularity.
Paddleboarding became popular in California in 2005
There is no concrete certainty where stand-up paddle boarding began, but it does have an undeniable connection to Polynesian ancestry given the modern surfing tradition. Back in 1778 Captain James Cook became the first European to witness surfing when he sailed into the Hawaiian islands. He'e nalu, as it is called in the native Hawaiian tongue, was done either in canoes or on special, ritually carved boards from the Koa tree.
When it came to the villagers, the lesser personages had smaller 2-3 meter boards, while the village chief got the biggest one. Sometimes these big boards could be up to 5m long. Given the sheer size of these boards, a paddle would be used to take them out onto the waves.
Beach Boys
Even the modern-day stand-up paddle has its own Hawaiin roots. Going back to the 1940s. Instructors in Waikiki such as Duke Kahanamoku and Leroy and Bobby AhChoy would use paddles on their boards while out on the ocean. They would use them to observe other surfers as well as incoming swells. They would even use the paddles to surf on their boards.
Later on, Bobby wound up getting injured in a car accident that prevented him from swimming and even kneeling. So, he had to adapt and had to paddle out into the surf zone. He would do this with cigarettes lashed to his arm and a camera around his neck. With his brother Leroy and father John doing the same they eventually started what would become Beach-Boy Surfing.
A travel photographer named James Davis, who was also a British surfer, happened to be in Hawaii in 1980 taking pictures when he came across a guy on a stand-up paddle while surfing wearing a builders hat and knee pads. James thought this attire was rather bizarre and started taking pictures of the surfer who turned out to be John "Pops" AhChoy.
With the AhChoy's becoming fans of stand-up paddling, they decided to introduce the sport to John Zapotocky, who could more or less be considered the father of modern-day stand-up surfing. John's first trip to Hawaii was in 1940 when he fell in love with the ocean.
From that moment on, Zapotocky became captivated by stand-up boards. Especially after seeing Duke Kahanamoku and the AhChoy's mastering the art of the sport. He himself was a true athlete, including running, swimming, diving, canoe racing, and of course, paddleboarding. The beach boys' community even gave him the name "Pearl Diver" because they thought he was such a great mentor and idol.
Source – SupWorldMag.com
Which was before – paddleboarding or surfing?
Surfing is a much newer sport that originated out of the 12th Century Polynesia, while paddleboarding is believed to date back to 3,000 years ago (1,000 BC)
Who is the best paddleboarder in the world?
Jamie Mitchell is believed to the best SUP paddleboarder in the world to have won the largest amount of prizes.
What were the first paddleboards made of?
As Peru is widely considered as the very beginning of paddle boards, they used to make boards out of reed however the modern boards in Hawaii were crafted out of wili wili tree, and later out of a redwood.
What size were the first paddleboards?
1960s hardwood paddleboards were 16 ft (4.9 m) in length and weighed around 120 pounds (54 kg). It is interesting to note that village chiefs had always larger boards, while villagers had smaller, 2 or 3-meter boards.
Paddleboarding Races & Events
---
When was the first SUP contest held?
It is believed that the first stand-up paddleboard races were held in Venice, Italy by gondolas in the year 1400.
USA
– Catalina Classic, California
51km race (32mi)
Hawaii
– Molokai to Oahu Paddleboard World Championships
51km (32mi)
Australia
– Hamilton Island Cup
8km (5mi)
United Kingdom
– Trent 100
100km (62mi)
---
If you'd like to add something, feel free to let us & others know about it in the comments section. We'll appreciate your effort!