A wetsuit is basically a second skin that allows surfers to spend those countless hours in the water.
Compared to mass-produced, low-quality suits – a well-made surf wetsuit has evolved to a great degree over time. A good surf suit should be comfortable, stretchy, durable, and offer enough ventilation all at once, and the few listed best surf wetsuit brands below have managed to successfully do that.
Down below we'll be overlooking some of the most popular and trusted brands. Some are wetsuits-specific, others are simply made by well-known surf brands with a great number of wetsuits in their range. What they all share in common is that they are definitely considered as above-average, therefore one of the best wetsuits for surfing on the market.
*Sustainability is the key focus to wetsuits brands in 2022.
*Sheico, A Taiwanese producer manufactures about 60% of all wetsuits in the world.
*When it comes to choosing a wetsuit, you should choose first by the weight, and then the height.
---
TIMELINE
1952 – O'Neill
1953 – Body Glove
1966 – VANS
1969 – Rip Curl
1969 – Quiksilver
1973 – Billabong
1973 – Patagonia
1979 – Hurley, Dakine
1982 – Xcel, West
1990 – Roxy
1994 – MANERA
2001 – Xterra
2002 – Hyperflex
2006 – Matuse
2009 – Buell
2013 – Volte
2014 – Vissla
---
Surf wetsuits as their main focus:
Buell
Cynthia Rowley
Feral
MANERA
needessentials
Vissla
West
XCEL
Competitive surf wetsuits brands:
O'Neill
Patagonia
Rip Curl
Billabong
Quiksilver
Xcel
Women-specific surf wetsuits brands:
---
In alphabetical order
Billabong Wetsuits
---
Along with Rip Curl and Quiksilver, Billabong belongs to the Big Three of surf & skate brands founded on the East coast of Australia in the 70s. Billabong wetsuits are one of the most-known surf suits around. Unlike many other brands that have a series of leisure, diving, and free-dive wetsuits, Billabong specializes in surf wetsuits only. Their wetsuits range consists of basically anything for everyone, from entry to mid and high-end suits.
Surf Wetsuits Only
All new Billabong wetsuits are made of recycled plastic, jerseys, foam, and liners by now.
Zipless / Chest-zip / Back-zip.
Men's
Absolute
Furnace
Revolution
Women's
Salty Dayz
Synergy
Furnace
Body Glove Wetsuits
---
Body Glove is the second-oldest water sports brand in this list that started making wetsuits for the LA Police & lifeguards. In 1953 they created their very first custom wetsuit size chart which is still used by basically every other wetsuit manufacturer there. What many folks don't know is that it was Body Glove who introduced the worlds' first back-zip wetsuit, not O'Neill.
Body Glove has patents on the ice-pack wrap, no-zip wetsuit, across-the-shoulder-zip, and slant-zip wetsuits. Make sure to read their full story if you are interested in the whole history of a surf wetsuit.
Their current range consists of basically everything for anyone – men, women, youth, and kids (even infants). Rash-vests to hooded fullsuits, they've got everything, and the suits are well-made to say the least.
Surf suits / Dive suits
Phoenix
Red Cell
Heritage
Siroko
Buell Wetsuits
---
Rather new to the surf wetsuits scene, Buell's surf suits are a popular choice among those who are not into the mainstream brands, and looking for anything in the value between the $200 – $300 range.
Fullsuits – Springsuits – Boots – Hoods – Gloves
Cynthia Rowley Wetsuits
---
Cynthia Rowley is most likely one of the best women's wetsuit brands since they specialize in limited, high-end springsuits for women and girls only. They have three physical stores in New York, and one in California. Read more about their sustainability and the making of a wetsuit.
Women's and girls' wetsuits
Dakine Wetsuits
---
1979 – Haiku, Maui, Hawaii
More known for their transportation goods and travel bags, Dakine started making wetsuits just recently. Their current range consists of a selected few, but rather interesting set of suits for men and women. Mid-range wetsuits start from $200 to $500 steamers. I'm sure the brand has a good clientele due to their durable material and technology use on their travel bags.
Every surfer & board rider, in general, is aware of their dedication to longevity, therefore it is a definite must to check out their products range. Hopefully, we'll be able to see more interesting takes from their part in the near future!
Cyclone
Mission
RTA
Quantum
Feral Wetsuits
---
Mid-to-high-end fullsuits & springsuits for men and women. Specialized in the Japenese Yamamoto rubber, Feral wetsuits are designed, produced, and marketed by two persons – Buzz and Alex. Available in three physical stores in San Francisco, Santa Barbara, and Venice Beach. Owned & operated by surfers.
Hurley Wetsuits
---
Established as a distributor for Billabong, Hurley first started out as a surfboard company and later on went to specialize in surfing & swimming apparel. Today, Hurley's surf wetsuit range consists of selected suits at a mid-range price tag for men, women, and kids.
Hurley was sold to:
Nike in 2002.
Bluestar Alliance LLC in 2019.
HyperFlex Wetsuits
---
Hyperflex wetsuits are a division of Henderson wetsuits that started out in 1965, in Southern New Jersey. Their main goal is to provide great value wetsuits for every surfer out thereby covering all prince points on their range. You'll find everything in their store from hooded steamers to shorty springsuits, and accessories. Hyperflex is an independent wetsuit brand since 2002.
Surf & kiteboard wetsuits & accessories
Isurus Wetsuits
---
Isurus wetsuits cover a broad spectrum of performance surf suits. Since they are a surf wetsuit-specific brand, Isurus uses the finest of materials and technologies, and a Yamamoto rubber (Japanese limestone) as their main material. What they do differently from traditional brands is that the wetsuits are designed and layered to be most optimal in a hands-up position for increased mobility. Also, they have an extra panel for the back & kidneys known as the Koregulator for improved blood circulation in the body. Read more about their innovative solutions.
You'll find all types of suits for men and women, and a bunch of accessories to keep the suit up and running for years.
Collections
Ti Alpha
Evade
Shield Zipfree
Ember
Alpha Gloves
Manera Wetsuits
---
2012 – Montpellier, France
Although their story dates back to 1994, the brand was launched in 2012. French family-owned Manera is another boutique-type surf wetsuit brand we are proud to see on the market. Take a look at their website to get a better understanding of their philosophy, adventures, and story to their technology use. Manera also sponsors a bunch of kitesurfing and surf athletes.
Matuse Wetsuits
---
One of the only brands to use a Geoprene Rubber, Matuse wetsuits story is as earthy as can be. Inspired and represented by art, sea, and land, their main passion and focus for wetsuit making is performance. The logo of Matuse Wetsuits symbolizes heaven on earth that originates from Taoism – three lines for heaven, and three broken lines for the earth.
You'll find a wide variety of collections, whereas most wetsuit types are covered for performance-driven surfers. Boots, hoods, gloves, spring suits, hooded fullsuits – again, they have it all.
North Shore / San Diego / New York City
needessentials Wetsuits
---
Founded by Ryan Scanlon in 2013, Australia
Torren Martyn as their main ambassador, needessentials is a reliably new, yet niche-specific surf brand. Their foundation is based on sustainability and living an easy life as a surfer, and their surf suits have a fine degree of technology in them as well. Needessentials has great a degree of non-verbal style surf movies on their Youtube channel that are definitely worth checking out.
Wetsuits for men and women
Fins & waxes
High-tech & sustainably made accessories
O'Neill Wetsuits
---
O'Neill wetsuits are considered the pioneers of modern-day surf wetsuits. Once they began, they set their focus to creating surf wear and surfboards, but after a decade they were basically one of the only and most sought-after surf wetsuits brands.
While their legendary back-zip wetsuit was the pioneer product of cold-water surfing, the brand now puts out a set of zipless, chest-zip, and back-zip wetsuits for all the price ranges sizes on all the possible types. As Jack O'Neill was considered the creator of surf wetsuits, his son Pat invented a surfboard leash.
O'Neill is most likely on the best wetsuit brands since they cover such a broad range of sizes and types at all the possible price categories.
Patagonia Wetsuits
---
"Making the best product matters for saving the planet."
"We're in business to save our home planet."
"Build the best product, cause no unnecessary harm, use business to inspire and implement solutions to the environmental crisis."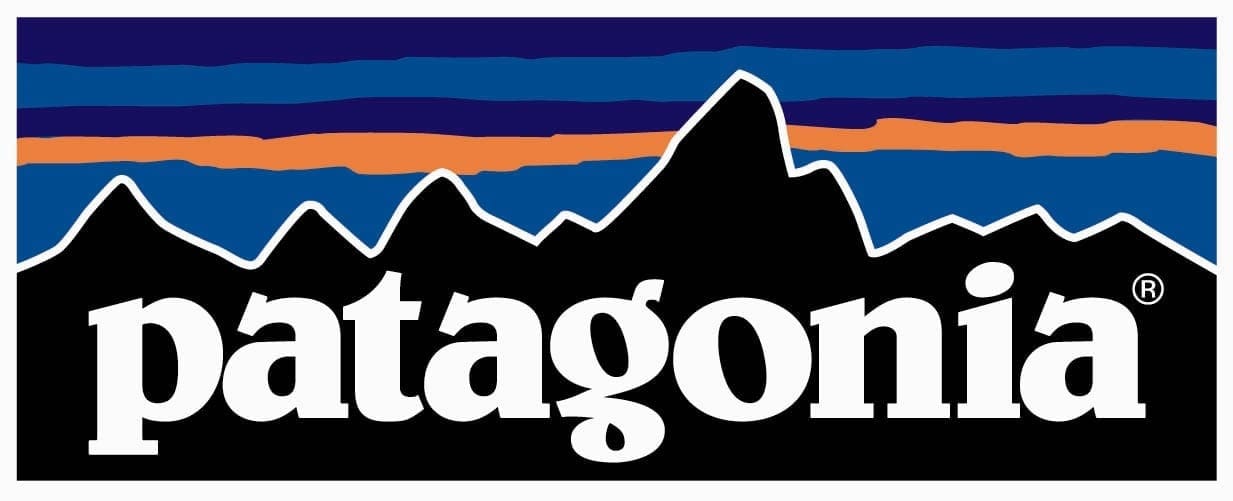 Nearly 50-years old, Patagonia Inc. is a boutique "silent sports" brand with above-average prices and quality. Their main focus is on sustainable apparel, climbing gear, surf & freediving wetsuits and they've definitely set their foot where it's highly regarded. Patagonia also contributes 1% of its annual sales to grassroots environmental groups and finds ways to donate to a better cause.
When it comes to wetsuits – they are more known for their sort of anti-neoprene material use of Yulex – 85% natural rubber, and 15% synthetic rubber. Otherly known as GEOprene.
You'll find Patagonia wetsuits at every well-equipped surf store all around the world. They also run a "Worn Wear Truck" campaign which helps to fix up torn Patagonia garments, including wetsuits. There's much more to read about, so definitely take a look at their website.
Quiksilver Wetsuits
---
Boardriders Inc.
The Quiksilver logo symbolizes a large wave and a mountain in the background – which means their product line is freeride-focused. Now after 50+ years in the making, the brand has sponsored a bunch of athletes and events worldwide. Although they are a giant brand in the board-sports industry, Quiksilver has had its ups and downs in the markets, struggling with competition and sales with other popular brands.
When it comes to surf wetsuits, Quiksilver has always had a wide variety of collections at every possible price range. There's a great degree of engineering worked out on their suits, packed with technologies you'd want to expect in 2022. Men's, women's, kids' and youth – they've got it all covered at every possible price range.
Quiksilver also belongs to the Boardriders Inc. with other prestigious surf-specific brands such as Roxy (Quiksilver's sister company), DC Shoes, Billabong, Von Zipper, RVCA, XCEL, and Element.
Rip Curl Wetsuits
---
The Search
As the name and the logo goes for Rip Curl – you can tell far away that they are surf-specific. Starting out in the 70s, when the surfing markets started to boom, their goal was to make performance surf wetsuits based on diving suits. Today, they sponsor a bunch of events and top athletes all around the world. Besides wetsuits, and have put out a great number of surf accessories, including; GPS-watches, surfboard transportation goods, apparel, and everything else besides boards.
Spring suits & steamer
Accessories
Apparel
On the surf wetsuit division, Rip Curl must be one of the top quality mass-produced surf wetsuits brands on the market. Since they have set their main focus on making a wetsuit since day one – they have had a great upper hand in that field by now. More known by their cold-water wetsuits with internal heating, you can definitely count your money for such a legendary giant.
Roxy Wetsuits
---
"Daring, confident, naturally beautiful, fun, alive: Roxy".
Subsidiary of Quiksilver (as you can probably tell by the connected logo), Roxy has put out a wide selection of mid-range wetsuits for women. More known for their fashion & apparel clothing, Roxy is a brand with the widest variety of swimsuits and warm-water surf wetsuits on the market for females.
Women's & girls surf suits & apparel
Vans Wetsuits
---
After 55 years in the making, Vans is still young and hip, and it was just recently when they stepped into the world of surf wetsuits with their 'Jazz Stripe' surf boots. Quite an unusual approach, but I suppose they keep doing what they do best and there's a great market for their surf products. Skating and surfing go hand in hand, and hopefully, we'll be seeing more "rubbery" products by Vans in the future.
Vissla Wetsuits
---
Vissla wetsuits are men's specific, noticeable by their nice and sleek, rather professional design. Since they are a surf-specific wetsuit brand, you'll find a great selection of collections and all the possible types, sizes, and thicknesses available. As a successful watersport brand in the 21st century, their main goal and mission are also sustaining the planet, and minimizing their environmental impact.
Surf-everything and ride-anything mentality.
Men's wetsuits only.
Volcom Wetsuits
---
A popular skate & snowboard brand Volcom is not as known in the surf wetsuits market, but they do have a few selected mid-range suits available. Their current one and only model Modulator is available in most sizes, and thicknesses from short johns to hooded fullsuits.
Volte Wetsuits
---
2013 – Australia
Volte is another Australian wetsuit brand with a selected few collections on its fleet. You'll find above-average surf suits for men and mid-range wetsuits for women and youth. What also stands out is their dedication to wetsuits for toddlers as you'll find a few great value suits for boys and girls with various colors to choose from.
Men's, women's, youth, and toddler's
Wets Wetsuits
1982 – Margeret River, Western Australia
West Wetsuits is an iconic brand to WA's surf culture. As the east coast of OZ is a more popular birthplace to giant surf brands, there's still plenty of wild action going on the shores of Western Australia.
Xcel Wetsuits
---
Xcel is another wetsuit-specific brand with a great range of freedive, dive, and surfing wetsuits on its offerings. Their wetsuits are known to be slightly warmer (4/3 is supposed to be what 5/3 is for others) which means you get better warmth and flexibility out of a suit. Read more from our full review that was written the last review.
Performance surf wetsuits
Dive & freediving wetsuits
Xterra Wetsuits
---
More known for their triathlon and swimsuits (speed suits), Xterra has some high-priced wetsuits on their list as well. Men's, women's, and youth's, wetsuits go up to 4/3 in thickness. Kids' wetsuits start out from 3'11" and go up to 5'6″, women's wetsuits start from 5'2″ (104 lb) to 6′ (160lb +), and men's wetsuits start from 5'5″ (144 lb) to 6'3″ (220lb +) and up.
---
Read next
What Not To Do With Your Surf Wetsuit?
I created Nulltuul to share my experience, research and analysis with other surf enthusiasts out there. If I'm not surfing on my travels - I like to photograph waves, surfers, and the surf lifestyle in general.