SUP surfing is one of the most demanding paddleboarding disciplines, there's no doubt about that. Some believe that surfboards originated out of the earliest, very basic paddleboards made of reed that were used for fishing and transportation, while others think surf SUP originated out of wooden longboards in ancient Polynesia & Hawaii.
Then
Modern-day SUP surfing is quite new compared to surfing as it is believed to be started in the 1960s Hawaii and later popularized in California in the 1990s. It's been a good three daces of SUP surfing in the US, and the point of this review is to look into some of the best surf SUP brands in the world.
& now
Fast-forward to 2022, we are fortunate to stand in front of a large selection of boards, made of the latest and greatest materials and technologies. There's been a fast technological improvement in the past 10-20 years where the quality of paddleboards has increased rapidly. With the number of different types of boards on the market – more and more brands have widened their scope to reach a larger number of paddlers:
Are inflatable surf SUPs any good?
Inflatable vs Solid SUP
As the majority of paddleboards are made of epoxy or inflatable PVC, many potential buyers are weighing both options for surfing.
In short, it is a choice between performance vs portability, whereas both excel well in the surf. Inflatable surf SUPs are designed to be ridden in small to medium waves, which makes them a great alternative to non-inflatable SUPs. The key benefit of the ISUP is that it fits into a large backpack, while the solid SUP often needs a pair of crossbars and a board carrier for an extra cost.
If you'd ask any lifelong paddler – they would most certainly direct you towards hard SUPs for surfing as they perform better in demanding conditions, while surfing small and medium waves with an inflatable SUP is a much safer option for beginners and recreational paddlers.
Which was before – SUP for fishing, or a SUP for surfing?
Paddleboards, in their prehistoric shapes and forms, were mainly used for fishing. Surfing is a much newer trend that is believed to be started in 12th Century Polynesia. The majority of paddleboards were, and are made for fishing and touring.
The evolvement of the Surf Paddleboard (Surf SUP).
Although the act of paddling originates from gondolas in Venice, Italy, and "Caballitos de Totoras" in Peru which were basically vessels to paddle calm waters or cut through messy conditions, the surf SUP is a much newer invention.
While it is believed that surfing dates back to 12th century Polynesia, and its earliest records were marked down in 17th century Hawaii, modern surf paddleboarding is believed to have started in the 1990s.
Paddleboarding dates back to

3,000 years /

1,000BC

. Peru
Surfing dates back to the

12th century

. Polynesia
Modern paddleboarding started in the

1940s

. Waikiki, Hawaii
Paddleboarding was popularized in the 1990s. California.
What are the biggest SUP surfing nations?
United States & Hawaii
Australia
United Kingdom
---
14 Best Surf SUP Brands 2022
Listed by the number of boards and sizes
We have selected a handful of paddleboard brands that have put out a surf SUP. Their boards can be seen online, and some are sold at your local paddleboard store. What's great about this selection is that almost all brands are SUP-specific, and a handful of brands have their keen focus on racing, competing, and the making of surf SUP. Have a look, and feel free to recommend other brands that we might have missed.
Listed by the number of boards & models
Naish
Sic Maui
ISLE
Starboard
NSP
Pau Hana
SOL
Boardworks
Hala Gear
Glide
Tahe
BadFish
Aqua Marina
Nixy
#1

NAISH
4x rigid surf SUPs
---
Maui, Hawaii
Naish is one of the top players in the watersport equipment scene with its premium board selection. They offer boards in both inflatable and solid forms, but it's the racing paddleboards that the brand is renowned for.
When it comes to surf SUPs – they've put out four surf-specific paddleboards. All made of epoxy, you can choose between sizes from 7'6″ to 10'0″ at volumes of 85L to 160L.
Naish Surf SUPs
Nalu S-Glass Sandwich
9'0″ x 27″ x 3 3/4″ – Volume 106L
10'0″ x 29″ x 4 3/8″ – Volume 145L
Hokua GTX
8'6″ x 28 1/4″ x 3 3/4″ – Volume 108L
9'0″ x 29″ x 4 1/2″ – Volume 126L
9'6″ x 29 3/4″ x 4 1/2″ – Volume 145L
Mad Dog
Mad Dog X32
9'0″ x 32″ 4 3/4″ – Volume 145L
9'5″ x 32″ x 4 7/8″ – Volume 160L
#2

Sic Maui
4x hard SUPs for surfing
---
Maui, Hawaii
A close competitor to Naish, Sic Mau is another top & traditional paddle board brand with roots in the birthplace of SUP surfing – Hawaii. They have covered the most competitive and demanding ranges with mid-to-high-end boards. Their SUP surfboards come in a wide selection, available as all-around surf, or surf SUPs. You'll also find top-range windsurf, foil, touring, and other boards in their listings. Sic paddleboards are one of the top in the game.
Sic Mau Surf SUPs
Slice
8'6″ x 28″
9'0″ x 29″
9'6″ x 30″
Slice PRO
6'10" x 24.5″
7'4″ x 24.5″
Tao Surf
9'2″ x 31.5″
10'6″ x 31.5
10'6″ 31.5″
11'6″ x 32.5″
Saber
#3

ISLE
4 x hard SUPs
---
Founded in – 2004
San Diego, California
Like their name goes; ISLE Surf and SUP, you can tell what they are all about. Based out in San Diego California, one of the most popular surf spots in the US, they have been the forerunner in the fast-growing SUP market. Started at the right time as well, in 2004, when paddleboarding started to grow in popularity.
ISLE is a premium SUP brand with four awesome boards in stock. Nice-looking boards in pastel designs. Well-thought-out features and innovative technologies. Some say that ISLE has the best price-to-quality ratio as you'll get a premium board at a mid-range price tag.
ISLE Non-inflatable Surf SUPs
Glider & Glider LE
10'10" x 31″ x 4 1/2 – Volume 181L
Cruiser
10'5″ x 32″ x 4.5″ – Volume 175L
Versa
10'5″ x 32″ x 4 1/2 – Volume 175L
11'2″ x 33″ x 5 3/16 – Volume 227L
Classic Surf
9'0″ x 29.25″ x 4.5″ – Volume 134L
9'6″ x 29.5″ x 4.5″ – Volume 142L
#4

Starboard
3 x solid Surf SUPs
---
Bangkok, Thailand
Another notable mass-producer of paddleboards – Starboard. They have three great surf-specific SUPs in their line-up – PRO, Vedge, and Hyper Nut. The PRO is considered a high-performance surf SUP for advanced surfers, available in six sizes. Vedge is a surf SUP for intermediate paddlers who'd like to experiment with some small waves in their everyday paddling routine. Sizes of the Vedge go much taller which means these boards can be easily used for other activities with little effort.
Now to the most interesting part about Starboard surf SUPs – the Hyper Nut.
Released in 2015, the Hypernut surfing paddleboard is a three-in-one surfboard like no other board out there.
Available in five options; SUP Surf, SUP Foil, Wing Foil, Windsurf, Windsurf Foil. The Starboard Hypernut must be one of the most versatile surf SUPs around. Ideal all-around surf SUP for small and big waves alike. Have a look at their website for more.
Starboard Surf SUPs
PRO (High performance)
6'8″ x 24″ x 4.2″ – Volume – 76L
7'2″ x 26.75″ x 4.1″ – Volume – 87L
7'7″ x 28″ x 4.5″ – Volume – 107L
8'0″ x 29″ x 4.6″ – Volume – 121L
8'7″ x 29.5″ x 4.7″ – Volume – 135L
9'0″ x 30″ x 5.2″ – Volume – 157L
Vedge (Intermediate)
8'7″ x 32″ x 4.4″ – Volume – 143L
9'2″ x 32″ x 4.5″ – Volume – 160L
10'2″ x 32″ x 4.6″ – Volume – 183L
11'2″ x 32″ x 4'6″ – Volume – 198L
Hypernut (3in1 Surf SUP, Foil surfboard, Wingfoiling)
7'2″ x 28″ – Volume 114L
7'4″ x 30″ – Volume 116L
8'0″ x 31.5″ – Volume 135L
#5

NSP
3x rigid Surf SUPs
---
NSP, the New Surf Project is a brand many have come across in surf schools.
Their main goal when starting out was to provide a large number of good-quality, mass-produced surfboards for the growing surf market. At their current surf paddle board range you'll find reasonably-priced, yet good quality- boards for beginner to advanced surfers. What's great about NSP is that they've put out a large number of boards, from 6'10" to 8'10" (Volumes 68L – 151L) which means they have something for every shape, size, and skill level.
NSP Surf SUPs
SLX – DC SUPER X
6'10" x 23″ x 3.88″ – Volume 68L
7'2″ x 26.75″ x 3.88″ – Volume 82L
7'8″ x 27″ x 3.88″ – Volume 85L
8'2″ x 27.5″ x 4.13″ – Volume 103.8L
8'6″ x 28″ x 4.13″ – Volume 120
Coco Flax
8'3″ x 32″ x 4.5″ – Volume 141L
8'7″ x 32″ x 4.5″ – Volume 146L
8'10" x 32″ x 4.5″ – Volume 151L
Elements
8'3″ x 32″ x 4.5″ – Volume 141L
8'7″ x 32″ x 4.5″ – Volume 146L
8'10" x 32″ x 4.5″ – Volume 151L
#6

Pau Hana
2x rigid surf SUPs
---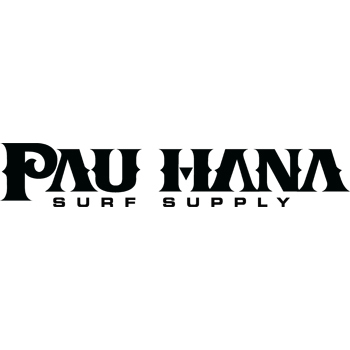 Santa Clarita, California
Pau Hana is a premium SUP brand with some awesome boards and innovative boards on their list. They offer both inflatable and solid SUPs for the main types of activities out there, and two hard SUPs for surfing.
Available in one size, the Carve surf SUPs are a dream come true to many. #1 – it's made by Pau Hana, #2 the Carve Surf SUP comes in very nice designs and features, and #3 these boards are quite affordable considering the whole value you get out of this deal. Best suited for surfers up to 197lb, the shape and size of their epoxy surf SUPs are ideal for big and small wave surfing.
Definitely worth checking out if you are after a brand that's specialized in paddleboards only.
Pau Hana Surf SUPs
Carve Surf 8'6″ x 30″ x 4″
Volume – 130L
Carve Pro 8'6″ x 30″ x 4″
Volume – 130L
#7

SOL
2x inflatable Surf SUPs
---
Telluride, Colorado
SOL is a whitewater specialist and low-key the expert of fun.
Behind those vibrant color schemes lies a long list of technical features that are not as common among other brands. SOL paddle boards are durable, inflatable, and good-looking. Since they specialize in inflatable paddle boards only, with a focus on whitewater paddleboards – you can definitely count your money on their inventions. Their surf SUPs are definitely larger than your average, more suited for heavier surfers or to catch smaller waves with greater confidence, they've got you covered sure. Besides ocean surf SUPs, they also have much smaller river surf paddleboards available.
SOL inflatable surf SUPs
SolShine – 9'6" x 36" x 6"
Volume – 300L
SolAtomic – 9'6" x 39" x 8"
Volume – 385L
#8

Boardworks
2x rigid surf SUPs
---
Carlsbad, California
Boardworks is one of the first surf SUP brands in the US once Laird Hamilton pioneered the east coast in the 90s. Their two surf-ready SUPs are Kraken and Sõlrs, whereas Kraken has no bungee cords on the deck to offer the best possible surf experience.
Priced as mid-ranged, and sized as above-average – they have some great surf SUPs for beginner and intermediate surfers.
Boardworks Surf SUPs
Kraken
10'3″ x 34″ x 4.75″ – Volume 200L
11″ x 32″ x 4.75″ – Volume 199L
Sõlr
10'6″ x 32″ x 4.75″ – Volume 192L
11'6″ x 33.25″ x 4.6″ – Volume 192L
#9

Hala Gear
2x inflatable Surf SUPs
---
Yampa River, Colorado
> halagear.com/
Hala's large number of technical paddleboards has made them narrow down to only two bords for ocean surfing. Their Playa surf SUP has the dimensions of an all-around touring board, while Carbon Playa is slightly smaller in size and comes with a more advanced set of features suitable for small surf.
Hala's Surf SUPs are best suited for paddlers with some touring in mind, but who'd also have been tempted to paddle for some of those smaller waves as well. As you might wonder, can you surf a wave with a sporty touring board that's inflatable? The answer is yes, you can! Although they are much larger than your average surf SUP in dimensions, Hala categorizes these as surf-ready.
Hala Surf SUPs
11′ x 32″ x 6″ – Playa
10'11" x 30″ x 4.75″ – Carbon Playa
#10

Glide
1x Inflatable / 1x Rigid
---
Salt Lake City, Utah
Retro-series paddleboards by Glide are much like flatwater all-around boards with the shape of a longboard surfboard. While not technically surf-specific, they fall in the largest dimensions that can be used for small wave surfing.
Reasonably priced & good-looking, both inflatable and solid boards offer a great value for beginner and intermediate paddlers.
Glide Inflatable Surf SUPs
Retro O2
10'6″ x 33.5″ x 6″ – Volume 290L
Glide Solid Surf SUPs
Retro
10'6″ x 31.5″ x 4 5/8″ – Volume 185L
11'6″ x 32.5″ x 4 5/8″ – Volume 210L
#11

Tahe

1x solid surf SUP
---
Northern Europe, Estonia
Tahe Outdoors has been on the kayak and windsurf and market for over 30 years by now, and they started making both hard and inflatable SUPs from the very beginning once it general gained popularity.
Next to their hard & inflatable touring and windsurf SUPs, you'll find the Breezer Performer which is categorized as all-around/surf SUP. With a size of an average all-around SUP, the Breeze Performer is categorized as surf-ready flatwater SUP. Ideally suited for an active paddler who'd like to experiment with small-wave surfing next to flatwater paddling.
Tahe Surf SUPs
Breeze Performer
10'6″ x 31.5″
11'6″ x 32.5″
#12

BadFish
1x Inflatable surf SUP
---
Colorado, US
BadFish features an awesome set of technical boards at a reasonable price tag. Besides their only surf SUP, they also have river surf and whitewater boards with all-around, fishing, touring, and expedition boards available.
Their one and only Surf Traveler is another mixture of relaxed riding performance of an all-rounder, the technical side borrowed from a touring board while having the special purpose to tackle some waves as well.
Although more known for their whitewater and river surf boards, the Surf Traveler boasts a great set of features at an ultra-portable design which is something you don't want to not consider as a surf traveler.
BadFish Inflatable Surf SUPs
10'2" x 31″ x 5″ – Surf Traveler
#13

Aqua Marina
1x Inflatable surf SUP
---
Shanghai, China
Aqua Marina must be one of the biggest players in the inflatable SUP market since they have put out a wide variety of boards for a broad range of activities. When it comes to surf SUPs, their one and only 8'8″ board is definitely worth selecting out due to its suitable size for beginner and intermediate paddlers.
It is an ocean-surf-specific board, and it's inflatable. At 161L volume, this board is 20-30% stiffer than your average inflatable SUP at 18PSI. Whether you are after a SUP that's 70% for surfing, and 30% for all-around paddling and you weigh less than 200lbs, this is definitely something to bookmark.
#14

Nixy
1x inflatable surf SUP
---
Catalina Island, California
Nixy is one of the newest brands to enter the competitive paddleboard market. For surfers, they've got an awesome surf SUP in an inflatable form at under the $1,000 mark. The Huntington G4 Ultra is a compact surf SUP for surfers weighing up to 250lbs.
Nixy Inflatable Surf SUPs
Huntington G4 Ultra
9'6″ x 32″ x 6″ – Volume 250L
---
Related reviews
I created Nulltuul to share my experience, research and analysis with other surf enthusiasts out there. If I'm not surfing on my travels - I like to photograph waves, surfers, and the surf lifestyle in general.