Long John, also known as the farmer john wetsuits are preferred due to their awesome mixture of warming and cool-down capabilities alike. Generally ranging from 3/2-2mm in thickness, there's quite a variety to choose from from the most known surf wetsuit brands.
Long John Wetsuit

= Sleeveless long-leg surf springsuit for men
Short John wetsuits are ideal for summer and warm-water use. They protect the core of your body while providing warmth to an essential degree.
Short John Wetsuit

– Sleeveless short-leg surf springsuit for men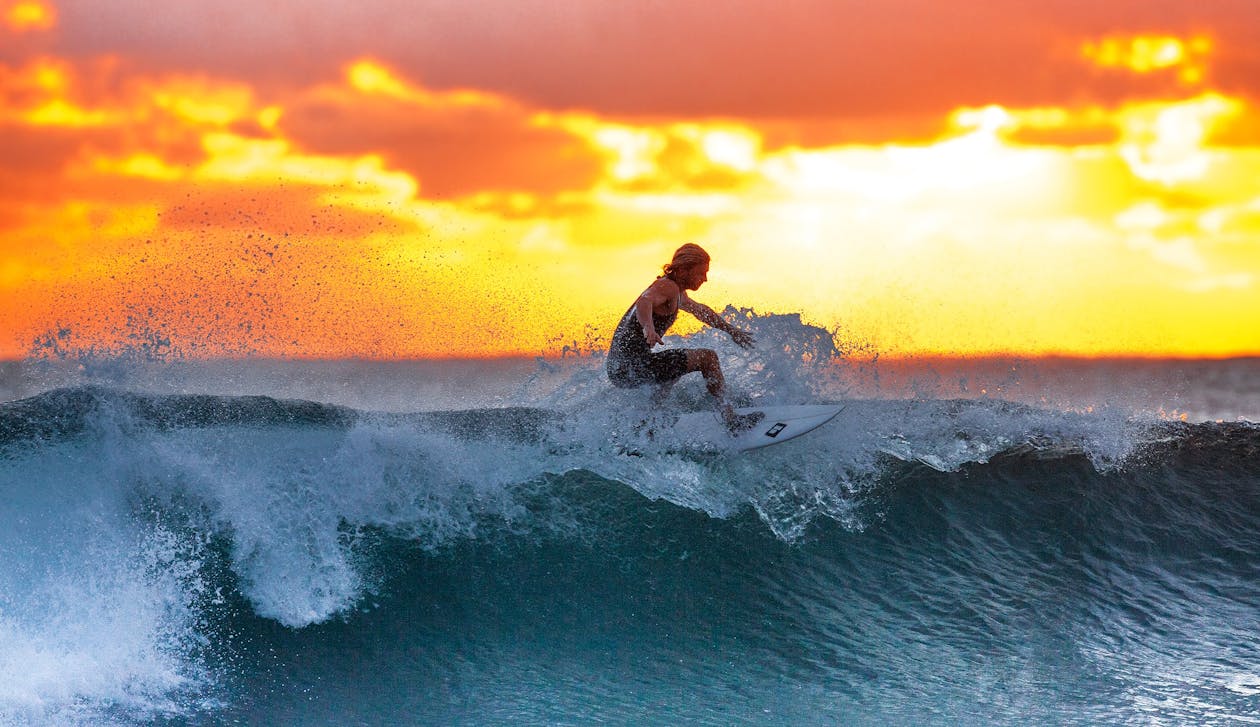 ---
Surfing / Diving / Snorkeling / Paddleboarding / Jet-skiing
---
Best Shorty Wetsuit Brands
The best surf wetsuit brands are known to be: Rip Curl, Billabong, Quiksilver, O'Neill, Patagonia, Xcel, Vissla, Hurley and so on.
How to Choose?
Size – Choose by the weight first, then the height. The wetsuit has to fit snug, not too tight.
Type – Short john / long john
Model – Brand / model
Check out each brand's size chart to get the best fitment for you. If you didn't find a size chart – check out our 7-wetsuit brands' size charts
Related: Best Women's Short Wetsuits
---
best LONG JOHN surf wetsuits
---
O'NEILL – Reactor 2
1.5mm / Front-zip / Best for: 70'F (20'C) and up
MSRP $120+
What makes the Reactor 2 so popular among surfers is that O'Neill produces the widest range of sizes for their wetsuits compared to any other brand.
The Reactor 2 series is by far one of the best value wetsuits, and this 1.5mm farmer john is a perfect example of that. Ideal for warm waters, you can easily extend the use and carry-on this suit to colder weather by using the Reactor long-sleeve jacket.
Long front zipper – Sturdy build with easy on and off use
UltraFlex neoprene – Great flexibility and warmth
Sleeveless design – Offers maximum flexibility and totally restriction-free paddling
Flatlock seam construction – for durability and comfort, a must-have for any decent surf wetsuit
Check Availability – Amazon.com
---
---
NEOSPORT – Waterman
3mm long john / Back-zip
MSRP: $50-$100

The NeoSport 'Waterman' sleeveless wetsuits come in various thicknesses – 3, 5, and up to 7mm. It's a decent wetsuit under the 100-dollar line which can be used for any water activity out there such as – jet skiing, kite- or windsurfing, paddle boarding – you name it.
Neoprene –

Made for diving, snorkeling, scuba, wakeboarding, kayaking, canoeing, and other water sports

Spot taped at stress points

Flatlock seams – provide a smooth interior and exterior surface for maximum comfort and durability

Diamond plate knee pads

Internal key pocket

Lycra trimmed wrist and ankle seals
Check Availability – Amazon.com
---
STOHLQUIST – Storm John
3mm long john / front-zip
MSRP: $85+
Score: 4/5 out of 18+ reviewers. Easy on and off, thick 3mm neoprene with strengthened knees and softened seating. Not sure how great is it for surfing, but it sure does a great job in and around the water. Stohlquist recommends this wetsuit to be a perfect choice for rental companies as the sizes are also color-coded. So, whenever you are looking for a durable and warm long john wetsuit, there you have it!
3mm standard neoprene

Flat-lock seams – comfort & durability

YKK zipper with elastic zipper lock

SupraTex knees and bottom for added durability and abrasion resistance

U-shaped cuff openings for easier donning/doffing
Check Availability – Amazon.com
---
XCEL – Axis
2mm long john / Back-zip
MSRP: $110
What's great about the Xcel Axis is that it's super lightweight and made by a brand that makes wetsuits only!
You heard it right, it's hard to go wrong with a brand that has mastered the art of producing top-of-the-line cold water wetsuits. The Xcel Axis 2mm long john surf wetsuit has got the features borrowed from many other high-end wetsuits and blended into their warm-water surf wetsuit line-up. Definitely worth consideration!
100% UltraStretch neoprene

Short back zipper – easy on and off
Well-designed armholes with inner SmoothSkin hem seals to minimize chafing

Should fit snug, but not too tight

Flexible DuraFlex knee panels

Comfortable flatlock seams

Lightweight neoprene

Designed for flexibility
Check Availability – Amazon.com
---
BILLABONG – 202 Revolution Pump'd Smooth Skin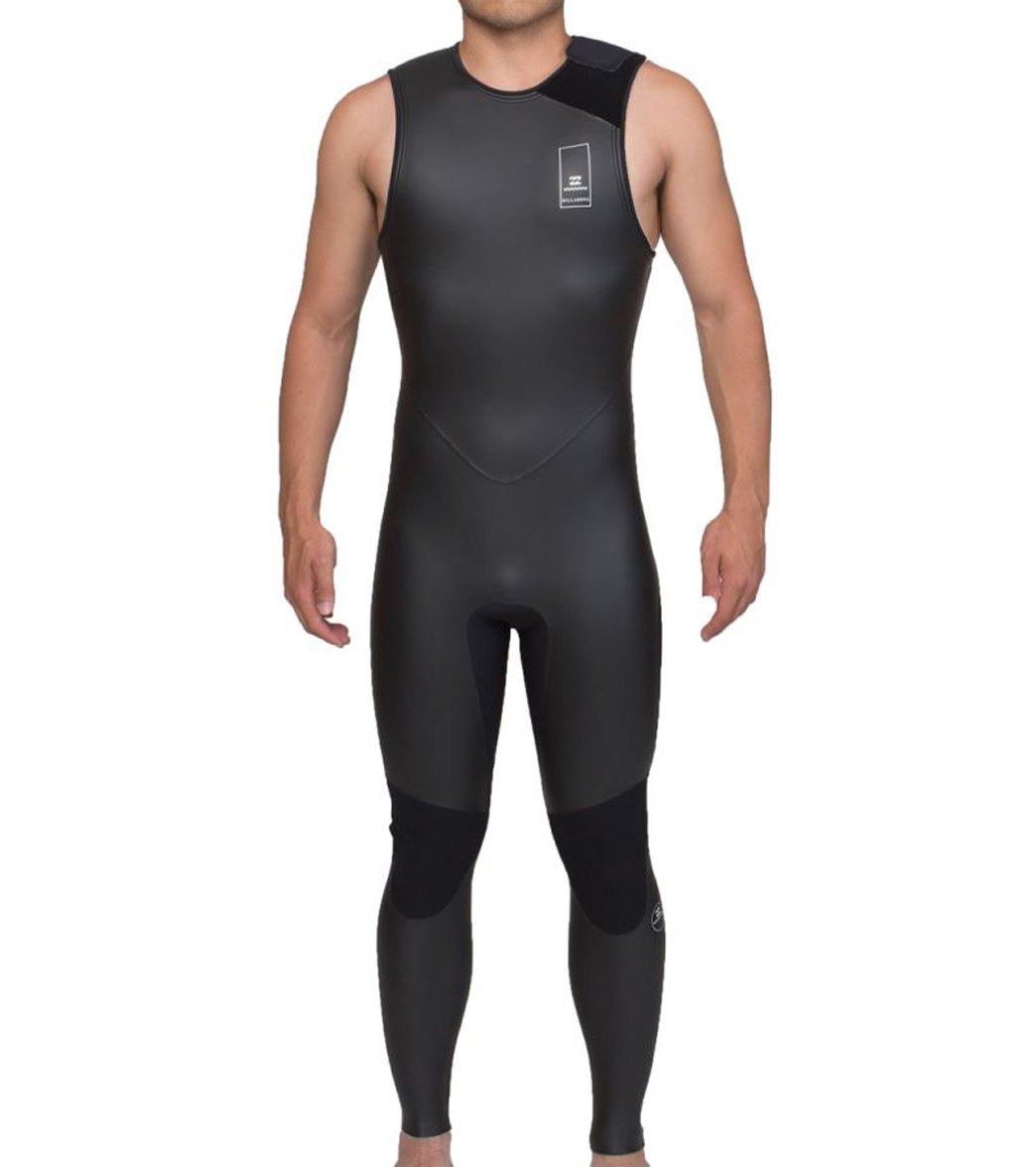 '
Zipless / 1mm / Best for – 72'F-77'F (22'C – 25'C)
MSRP: $120
Super lightweight and flexible – the 1mm surf wetsuit is really a 'layer' you are looking for to protect yourself from the burning sun, wipeouts, or the jellyfish.
No zip – no problem. Entering the wetsuit is done by removing the shoulder pad.
Premium Glide-Skin Superflex neoprene
Glued and Blindstitched Sealed Seams
YKK front zip
Internal zig-zag sublimation
Temp. Guide: Warm 72°F – 77°F
---
best SHORT JOHN wetsuits
---
O'NEILL – O'Riginal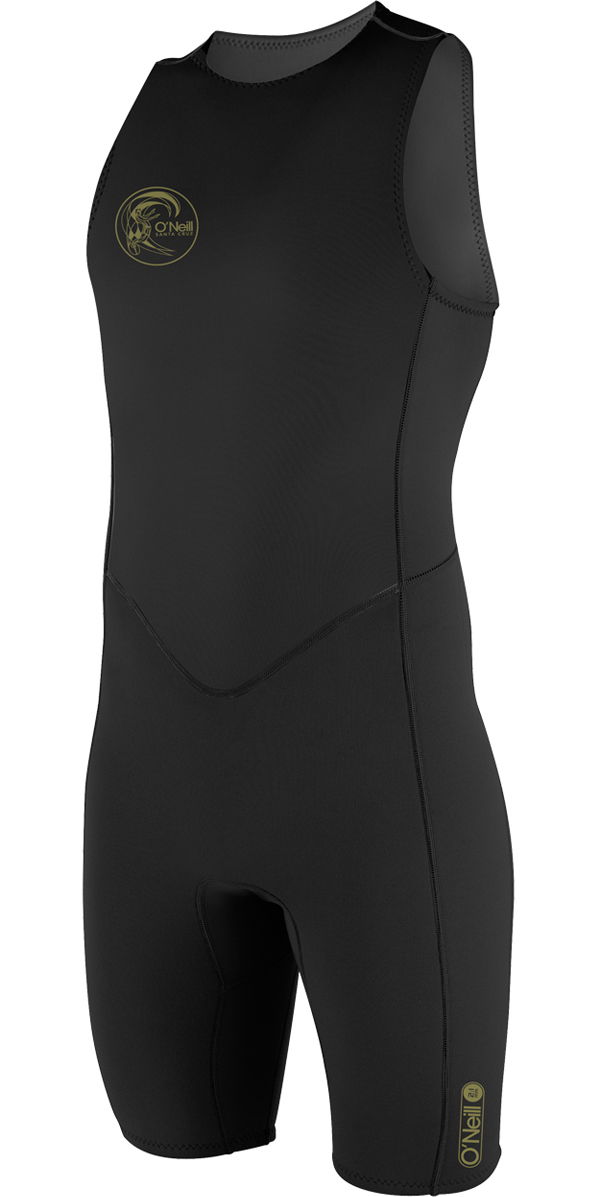 2mm short john / Back-zip
MSRP: $90
Great wetsuit for warmer waters where you'd crave that little bit of warmth savings. Amazon's best-seller! It's got everything you could ask for when in a need for a warm/tropical weather wetsuit.
2mm Fluid Foam body, 1.5mm lightweight FluidFlex legs

GBS seams

Extended zipper pull tab
Seamless lumbar design
100% nylon bonded to neoprene
Check Availability – Amazon.com
---
RIP CURL – Aggrolite
2mm short john / Back-zip
MSRP: $80
Simple and stretchy, you can easily trust your money on Rip Curl when it comes to surf wetsuits. The brand has mastered manufacturing a fine set of cold water wetsuit, so their Aggrolite is a definite go!
Should fit snug, but not too tight

E4 Neoprene

Freeflex Neoprene

E stitch seams

Mesh leg seals
Check Availability – Amazon.com
---
XCEL – Axis Zipperless
2mm short john / Zipless
MSRP: $80
The zipless 'farmer john'. Unlike the Axis shorty, the zipless Axis offers zero restrictions when it comes to paddle performance. 2mm range keeps the best warmth around the 70'F (21'C) range while offering plenty of cool-down on much warmer waters as well.
Zipperless design
Performance-driven Stretch-panels
Smoothskin armholes
Loop it or Lose it
Waist Tab
---
RIP CURL – Dawn Patrol Short John
1.5mm Short John / Back-zip
MSRP: $95-115
An awesome performance sleeveless shorty wetsuit, aka the short john by Billabong. The Dawn Patrol series has a ton of affordable mid-entry range wetsuits to offer while having superb qualities for that price range. Whoever has used the E5 neoprene before knows the feel and level of warmth 'waterproofness' this suit has to offer knows exactly that there's no need to go any further than here!
E5 Neoprene – easy stretch

E-Stitch high Stretch

Mesh skin chest & back panels
Check Availability – Amazon.com
---
PATAGONIA – R1
Back Zip / 65°–75° F (18°–23° C) / Short john
MSRP: $149
One of the most advanced non-neoprene shorty wetsuits on the market. The R1 offers great warmth at a wide temperature range. From 65'F means that it can be great for early morning sunrise surf sessions!
85% Yulex (Natural rubber) – 15% synthetic rubber by polymer content
Stretchy
100% recycled polyester lining
Fair Trade Certified™ sewn.
Check Availability – Amazon.com
---
NRS – Little John
2mm short john / Front zip
MSRP: $90
Another great alternative to the main surf brands, NRS short john offers great value and the essential features you would expect from a shorty wetsuit!
Lightweight

2-mm Terraprene neoprene

Flat-lock seams

Extra-long, double-pull YKK front relief zipper

Titanium laminate adhesive reflects heat back to your body
Check Availability – Amazon.com
---
QUIKSILVER – Syncro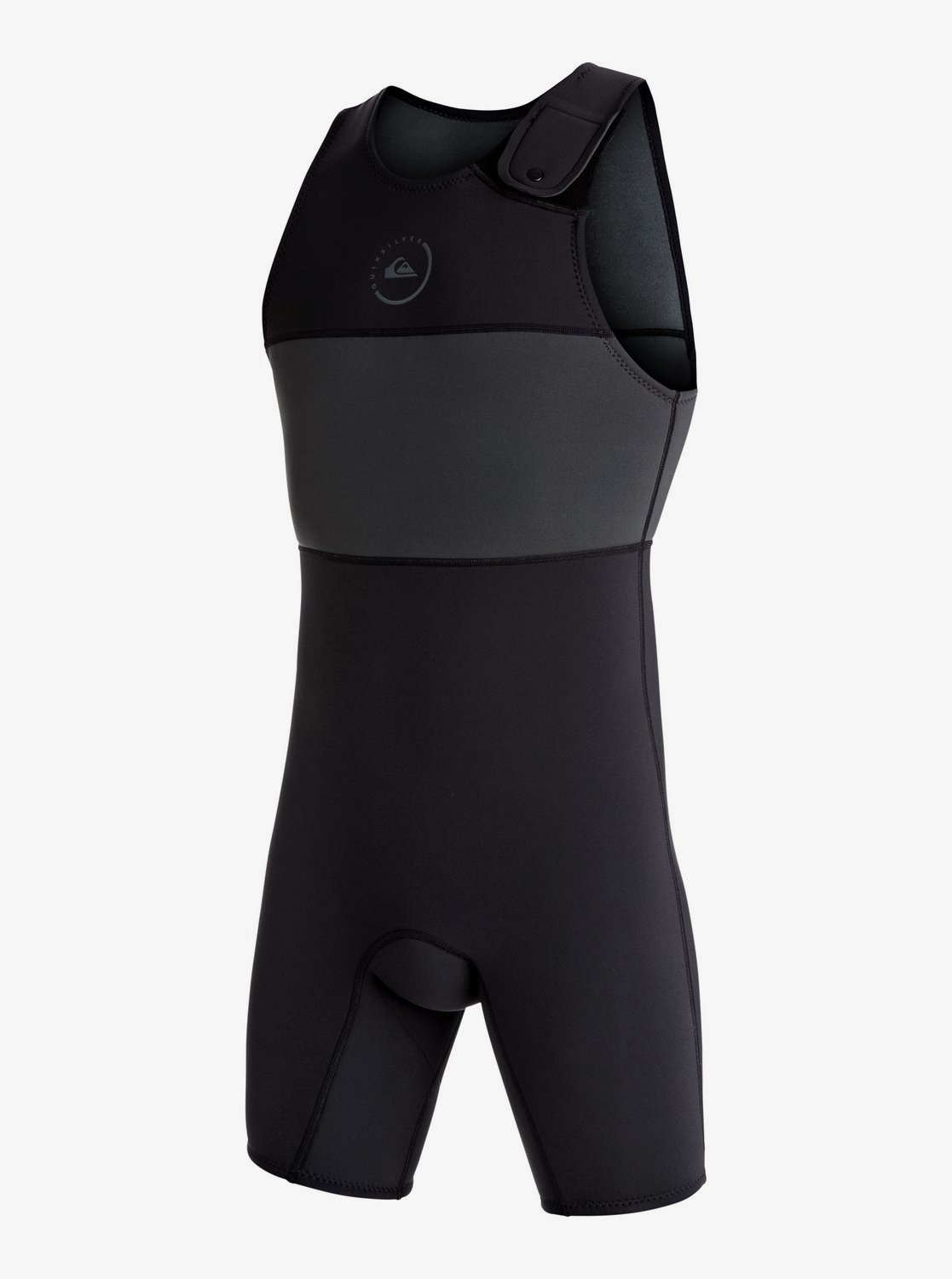 2mm / Back-zip / Suitable for 70°F – 73°F (21°C – 23°C) and over
MSRP: $95
Simple yet durable and warm enough performance surf wetsuit by Quiksilver. As it is mainly designed for surfing, it can easily be used when kayaking, jet-skiing, and so on. It does a great job protecting from the sun and keeps that little bit of warmth we all crave after some degree of exhaustion!
100% StretchFlight x2 neoprene
Flatlock stitched seams
Drainage holes
Check Availability – Amazon.com
---
Related content
19 Best Surf-specific Wetsuit Brands in 2022
What Not To Do With Your Surf Wetsuit?
I created Nulltuul to share my experience, research and analysis with other surf enthusiasts out there. If I'm not surfing on my travels - I like to photograph waves, surfers, and the surf lifestyle in general.