SUP boards have become increasingly popular over the past decades. We've seen a ton of new brand entering the market and decided to create a list which we could keep up to date. Down below we have listed a bunch of popular and most-searched paddleboard brands available in the US.
Boards materials featured:
Epoxy, Fiberglass, Inflatable, Bamboo
Intended uses:
Yoga, fishing, touring, multi-person, all-round cruising, kids', racing, whitewater, river.
Terminology:
Inflatable Paddle Board = iSUP = Inflatable Stand-up Paddleboard
Hard SUP = Rigid SUP = Solid Stand-Up Paddle Board
From 1954 to 2017 – Check out the timeline of the following paddleboard companies down below.
---
Introducing
Best SUP Brands
a b c d e f g h i j k l m n o p q r s t u v w x y z
---
Ancheer
---
Los Angeles, California
Ancheer paddle boards feature a series of budget boards for entry-level users. Although their brand focuses on a wide variety of products other than water-sports, their budget SUPs have a rather good score on Amazon which we can rely on, and recommend.
Inflatable SUPs
EV vehicles
Fitness equipment
Scooters
---
AquaGlide
---
Bend, Orgeon
Specialized in inflatable water-park equipment, Aquaglide has become a popular retailer in Amazon. Having been around for a while, Aquaglide's paddle boards range consist of angling, recreational and touring boards.
Inflatable paddle boards
Inflatable kayaks
Waterpark equipment
---
Atoll
---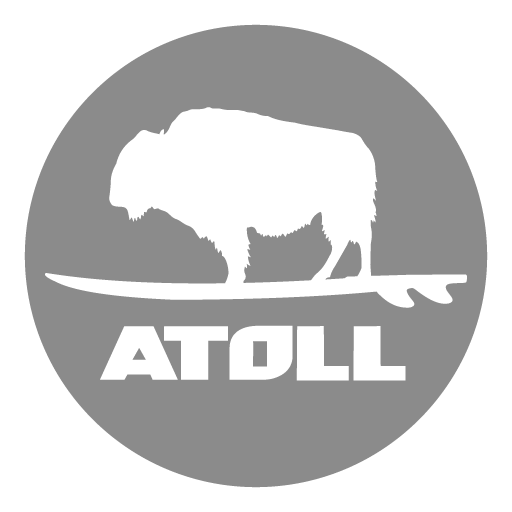 Huntington Beach, California
The Atoll paddle boards brand is more known by their one and only 11′ model. Currently available in 4 designs, the 11′ board has seen a bunch of updates over time while keeping its original outlining. Besides the boards section, there's a wide variety of all the possible accessories one would need when stand up paddle boarding is their one and only hobby. Definitely a brand worth to consider for those who value traditions and like the idea of keeping the products range brief.
11′ Inflatable paddle boards
Accessories, apparel, gear
---
Aqua Marina
---
Shanghai, China
Masters in the world of inflatable sporting godos – Aqua Marina paddle boards' range is quite large including inflatable SUPs for – all-around , all-around advanced, touring, surfing, fishing, racing, river, windusrf, multi-person, fitness, kids'
---
Body Glove
---
Booneville, Missouri
Besides paddleboards, Body Glove is another awesome brand that has set their focus on water-sport . Body Glove paddle boards range consists of fishing, multi-person, exploring, yoga, fitness, and all rounders.
Besides kayaking
Inflatable paddle boards
Inflatable docks
Kayaks
Surfboard
Bodyboards
Accessories & gear
---
BadFish
---
Colorado, US
BadFish is another great brand with a great variety of boards in their fleet at mid-range price tags. What's great that they also host a PODCAST!
Epoxy & Inflatable – Touring, Fishing, River, Whitewater, Family
Accessories & Apparel
---
BoardWorks
---
Carlsbad, California
BoardWorks paddle boards offer rigid and inflatable paddle boards for the mid to high-end consumer market. Besides inflatable paddle boards, they also have a handful of soft-top funboard for surfing
iSUPs
Rigid paddle boards
Surfboards
Accessories
---
Bote
---
Destin, Florida
Bote paddle boards range consists of both solid and inflatable paddle boards for all the possible purposes – from family leisure to touring, kids' and fishing SUPs. Bote boards are aimed at the mid to high-end market of buyers.
Solid paddle boards
Inflatable paddle boards
Inflatable docks & kayaks
Accessories & pparel
---
CBC
---
Californian Board Company
California
The California Board Company has been around long enough to have put out a wide variety of watersport-related products, and it is their stand up paddleboards they have their strong focus on. CBC paddle boards are made of high-quality materials and technology, focused on a demanding recreational users.
Foam paddle boards
Fiberglass / ABS paddle boards
Inflatable paddle boards
Paddles, surfboards, bodyboards
---
FB-Sport
---
FBSport paddle boards are mainly sold on Amazon for entry-level users. Besides their entry-level paddle boards, they have also quite an interesting selection of products available under their brand name.
Cheap iSUPs
Gymnastics bars
Tumble tracks
---
GILI
---
Las Vegas, Nevada
Inspired by the Gili Islands near Bali, Indonesia, GILI paddle boards are another popular choice among by Amazon buyers. They are specialized in the inflatable paddle board industry, and succeeded in that quite well! From their store you'll find a huge selection of affordable mid-range yet great value boards for all the possible purposes.
What stands out is their wide variety of boards: allrounders, yoga, fishing, touring, hybrid, surf and dogs, and even multi-person paddle boards.
Inflatable paddle boards
Paddles
Accessories & apparel
---
Glide
---
Salt Like City, Utah
Reisiding at the mid-range price range, Glide paddle boards are made for demanding users. What's great is that the brand focuses on making paddle boards only, and the fact that they have only a handful of designs available – they have covered the most popular disciplines.
Check out their website to get a better overview from the reviews left by their satisfied customers.
Hardboards
Inflatables
Accessories
---
Hala Gear
---
Yampa River, Colorado
Hala paddle boards are known by their high-end iSUPs for a wide variety of uses, such as the following:
Whitewater
All-round
Touring
Race
River
Yoga
Fishing
Family
Based out of California, they have definitely established their position on the SUP market for current and upcoming decades alike.
---
High Society
---
Aspen, Colorado
Designed for freeriders, High Society has a rather interesting set of products on sale for both season – summer and winter, sea and snow.
Inflatable Stand-up Paddle boards
Skis & Snowboards
Apparel & Accessories
Their boards have great discounts, definitely worth a look.
---
Hobie
---
California
Hobie is most likely one of the longest-running premium watersports brand in this list. We might even go as far and say that they've been the pioneers of the modern day standards of recreational kayaks, and single-person sailboats.
Their current range consists of two 10'6 fiberglass and epoxy stand up paddle boards, definitely worth a consideration for those who appreciate values and traditions.
Solid paddle boards
Longboard surfboards
Pedal kayaks
Kayaks
Pedalboards
Hobie Cat Sailboats
---
iROCKER
---
Jacksonville, FL
Mid-range inflatable, and rigid sups. You'll find a nice section of affordable to mid-range boards for different styles of uses.
Inflatable, rigid SUPs
Mats & docks
Gear & apparel
---
ISLE
---
Founded in – 2004
San Diego, California
Mid-range to high-end epoxy & inflatable for fishing, yoga, touring, surfing and family all-rounder paddle boards, ISLE paddle boards have high ratings on both Amazon and at their own website. Besides the good looks, it is the performance which makes ISLE inflatable paddle boards are as great as their rigid series.
Inflatable paddle boards
Epoxy boards
You'll find a decent section of the most popular designs for fishing, all-rounder, touring, yoga and surfing SUPs.
---
Jimmy Stykes
---
Huntington Beach, California
Jimmy Stykes paddle boards range is focused towards basically every type or rider. Although there's only a handful of different types of SUPs available, there's plenty of technology and value at a rather affordable price tag.
iSUPs
Epoxy boards
Accessories
---
Lifetime
---
Clearfield, Utah
> lifetime.com/sup-paddleboards
Lifetime paddle boards stand out from their non-surf related products sold undere the name of Limetime. You'll find their boards on Amazon at a affordable to mid-range price range. What we especially like is their fish-tail SUP that can be a rather fun board in the waves!
Kayaks
Inflatable & rigid paddle boards
Outdoor gear
Sheds, tables, playgrounds
---
Naish
---
Maui, Hawaii
One of the most prestigious water-sports brand in the market Naish has a collection of good-quality paddle boards for sale. Take a look at their surf site, or everything else related to getting fit on the water.
naishkites.com / naishsails.com / naishfoils.com / wing-surfer.com / naish.com
Inflatable SUPs
Surf, All-round, Touring, Race
Rigid SUPs
Foil
Paddles
---
NIXY
---
Catalina Island, California
NIXY believes in making inflatable paddle boards that they would like to buy themselves, and that's a solid line to state! On their range you'll find all-rounder and touring boards, and all the essential accessories.
Mid-range

inflatable SUPs
---
NRS Paddle Boards
---
Moscow, Idaho
Another water-sports giant is the good-old NRS. You'll find basically everything you'll ever need if you happen to be a perfectionist, and a paddle boarding enthusiast. They have one of the mot expensive boards for sale which we've seen – it is a $3,549 Beast inflatable paddle board.
Whitewater kayaks & full gear
Whitewater rafts & full gear
Camping gear
Fishing gear
Inflatable paddle boards & full gear
---
Origami Paddle Boards
---
Malibu, California
Formerly known as Ocean Kayak company, Origami has a 2in1 hard-shell paddleboard and kayak that folds up to store anywhere in their range. Since the brand has been around for for over 30 years – you can definitely count on their level of technology, and obviously the number of happy customers.
Collapsible rigid kayaks & paddle boards
---
Paddle North
---
Roseville, Minnesota
Another trusted brand that's well-regarded in the water-sports world – Paddle North. Their products range covers all the possible uses for recreational users who value longevity in their investments. A five-star inflatable SUP brand for sure.
Paddle boards
Kayaks
Docks
Wakesurf
Accessories
---
Pau Hana Surf Supply
---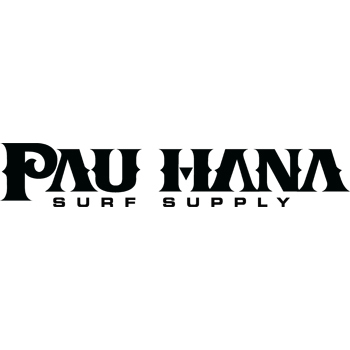 Santa Clarita, California
A boutique paddle-board company offering a specialized selection of boards for all kinds of purposes. Pau Hana paddle boards are sold all across the US for demanding users. The brand name Pau Hana means "Time for work".
All-around / touring / inflatable / surf / kids' / yoga / whitewater / racing
Rigid paddle boards
Inflatable paddle boards
Paddles
Accessories & apparel
---
Pelican
---
Quebec, Canada
Pelican is another large water-sports brand, and their paddle boards range consists of three types – inflatable, rigid, and soft-top boards. Besides the basic, they also obviously sell a bunch of accessories to go along with. You'll find affordable entry-level and mid-range boards which hold above-average value!
Kayaks
Paddle boards
Paddles
Sleds
Boats
Accessories
---
RED
---
South Devon, United Kingdom
RED paddle boards are considered as high-end inflatable boards that come with a 5-year warranty. On their selection you'll find the most popular disciplines represented. As they are SUP-focused, there's everything covered one would need to have everything SUP-related.
Inflatable paddle boards
All-round / Touring / Compact
Accessories & apparel
---
RetroSpec
---
China
> retrospec.com/collections/water
Retrospec is a brand more known by their bicycles, but you'll actually find a bunch of affordable and good-quality paddle boards represented as well. Right at the moment they have all-around, kids' and multi-person paddle boards available.
Inflatable paddle boards
Snow & Skate
Bikes
---
ROC
---
United States
ROC paddle boards are one of the best-rated iSUPs on Amazon. Starting from $399, ROC offers the most popular board sizes at the most competitive price-range, and the score of 4.8/5 out of 7,000+ ratings is an astonishing score to rely on!
ROC SUPs are featured on almost all of our best-of reviews!
Inflatable paddle boards
Accessories & apparel
---
Scott Burke
---
Oceanside, California
Scott Burke paddleboards has a small selection of inflatable & foam SUPs on their range at a mid-range price tag. Check out their website for further information.
Paddle boards
Surfboards
Bodyboards
Accessories
---
Serene Life
---
> serenelifehome.com/collections/paddle-knee-boards
Serene inflatable paddle board is another best-seller on Amazon just like the ROC – hence the reason why we added them here. Although they aren't specialized in the inflatable nor the water-sport industry,
Inflatable paddle boards
Home, garden, beauty – basically everything.
---
SIC Maui
---
Maui, Hawaii
SIC Maui is another brand every paddle board fanatic must be aware of. Their products range consist of high-tech boards for the widest uses out there
All-around flat water / surf / foil / sup-windsurf / touring / downwind / racing
SUPs – Rigid / inflatable.
Surfboards
Foil & wing
Accessories & apparel
---
SOL
---
Telluride, Colorado
SOL is another well-equipped water-sports brand to conquer the markets. You'll find vibrant and well-designed mid-range boards with all the possible accessories to go along with.
iSUPs
Inflatable kayaks
Paddles
Accessories
Apparel
---
Starboard Paddle Boards
---

Bangkok, Thailand
Starboard paddle boards range includes a series of boards for beginners, touring, surfing and racing purposes. Prices as mid-range boards, Starboard has established their way into the world of both inflatable and rigid paddle boards. Since they've been along for a while, there's enogh feedback to rely on.
Rigid paddle boards
Inflatable paddle boards
Accessories & apparel
---
SurfTech
---
Santa Cruz, California
Surftech Technology / NSP Constructions
Another water-sports giant is the SurfTech. Having been around for three decades, they have produced a wide variety of products for all the possible disciplines. Alongside with NSP (A mass-production surfboard brand) there's something for everyone.
Their brand(s) are more known for the technical side of things which means their prices are not the most affordable, but you'll definitely get a great bang for your back.
Surfboards
SUPs
Foil
Accessories
---
TAHE Paddle Boards
---
Northern Europe, Estonia
Former BIC paddle boards & Tahe Kayaks
Another interesting brand is TAHE outdoors which is most likely one top brands to look for. Their website is well organized, and the recommendations with descriptions are well laid out for both beginners and intermediate users. Due to their large field of specialization, there are plenty of technologies and engineering to rely on.
Paddle sports
Rigid & Inflatable boards
Kite sports
Surf
Sail
---
Tahoe Paddle Boards
---
Lake Tahoe, Nevada/California
As their name says – Tahoe SUP is a paddleboard-specific brand with an interesting set of boards in their fleet. Priced as mid-to-high, you'll find boards for fishing (catamaran style), kids', touring, whitewater, expedition and of course – all rounders.
Rigid & Inflatable SUPs
Paddles
Accessories & full gear
---
Tower Paddle Boards
---
Based in San Diego, California
Tower paddle boards have a bunch of highly discounted boards (Up to -70%) in their range so whenever you are after a great discount, feel free to take a look.
---
VESL
---
Location – not stated
VESL paddle boards range features both inflatable and rigid paddle boards. What sets them apart is the section for prone, or lay-down paddle boards, and the good old bunch for touring, yoga, performance, and all-around cruising. There isn't too much information about their background or whereabouts on their website, but their boards do look nice, and considering the variety – their spectrum is focused more on a athlete than leisurely riders.
iSUPs
Rigid paddle boards
Accessories
---
Xterra
---
San Diego, California
Available in 6 sizes, Xterra has a distinguished style to their boards. Starting from $500 – they have a range of boards for: allrounders, multi-person, yoga and more.
Inflatable SUPs
Accessories & apparel
---
Yolo
---
Santa Rosa Beach, Florida
Although Yolo paddle boards are not the only product the brand is making, the variety for boards is decent to be even considered as high-end board.
Definitely worth a visit when you are after a long-lasting board.
Allrounders / Kids' / Touring / Decks / Multi-person
Epoxy
Inflatable
Ultra-durable SUPs
Accessories
Bikes
Coffe
Gear
---
TIMELINE
1953 – Body Glove
1954 – Hobie
1970 – Pelican
1972 – NRS
1979 – Naish
1986 – Lifetime
1988 – Origami
1989 – TAHE
1990s – Boardworks
1991 – Aqua Marina
1992 – SurfTech
1994 – Starboard
1995 – AquaGlide
2003 – High Society
2004 – ISLE
2006 – SIC Maui, Pau Hana
2007 – Yolo
2008 – Tahoe, Scott Burke, RED, Glide, CBC, Ancheer
2009 – Retrospec, Jimmy Stykes, Bote, Badfish
2010 – Tower
2011 – Hala Gear
2013 – SOL, NIXY, iROCKER,
2014 – Paddle North, Atoll
2017 – ROC, Gili, FBSport
n/a – Xterra, VESL, SereneLife
---
RELATED
Best Surf Brands
Surfboards, wetsuits, apparel